Have you ever searched for a specific business on Google and found a box on the right side of the page displaying all of its details and operation information?
That box is the Google My Business listing, and it is a crucial part of your business's success in the search optimization and ranking world.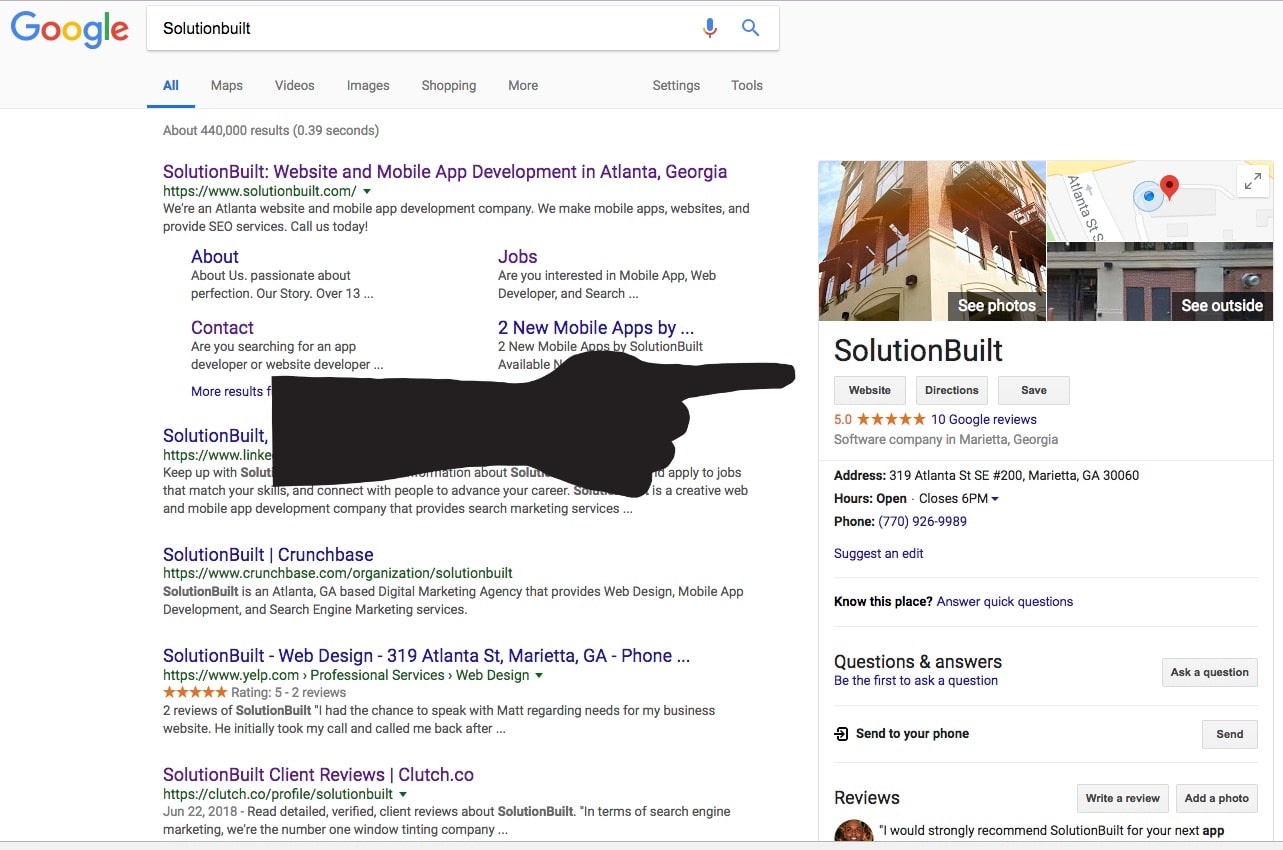 Google introduced a concept called "micro-moments" in 2015, siting that customers are looking for fast, immediate, and easy answers when searching for a business on the internet.
Moreover, the Google My Business listing became the epicenter for all reviews, questions, and answers customers leave for any given business.
By 2017, 97% of all consumers have used reviews to pick which local business best suits their needs.
How's your business's reviews? This peer-to-peer "recommendation system" has become the norm for all consumers in making their decisions in where to put their trust and money when searching for a local business online.
Did you know 85% of customers trust an online review as much as they do a personal recommendation.
Here's 4 ways your business can benefit with an optimized Google My Business listing:
1. Immediate Access to Negative Reviews (and Positive)
Keeping an eye on your business's negative reviews and solving any issues found by customers is a great way to remain at the top of your wanted audience reach and exposure. On the other hand, having immediate access to your positive reviews will help your business's strategy moving forward, knowing what your customers say you do best.
If you need a review management company to handle negative reviews, contact Searched Marketing.
2. Improve SEO with an Optimized Google My Business Listing
Your Google My Business listing also greatly affects the search optimization and engagement of your potential customers. Google is looking for accurate, rich content surrounding your business and its online channels. The GMB listing gives Google the information it needs to help rank your business at the top of the heap.
3. Access to Demographics & Inside Analytics About Your Audience to Better Understand Your Customer
Your GMB listing is tied to analytics that provide you pertinent and invaluable information about your customers, where and how they found you, if they called or clicked, and what they found useful or engaging about your business.
4. It's a No Brainer Really, It's Free
And lastly, all of this is brought to you free of charge by Google. So implementing this service is an absolute no-brainer.
Ready to get started with your Google My Business listing?
Here are the 3 simple steps to setting up your GMB listing and the tips needed to use it to its fullest capacity:
Step #1
If you own a business and have not claimed your Google My Business listing, you need to do so immediately. It's super simple, and Google walks you through the process with ease. Get started here.
Step #2
Once you have claimed your business, it's important that you add all relevant information and additional assets to help your search ranking, optimization, and visibility to your customers. BE THOROUGH! Addresses, phones numbers, website, and all other information must be entered correctly. Linking your social pages, adding photos, and current offers or specials your business is running will further help engage your target audience.
Why this matters: Make sure all your listings have the same information, otherwise Google will flag this as incorrect data.
Step #3
Treat your Google My Business like a mini-website. Check it often and make sure all of your information is up to date and listed correctly, as items change. Your business has many online points of connection to your customers. Also, your GMB page can be the hub for keeping all of them listed properly and granting the utmost access to your current and potential customers.
Why this matters: Misinformation in your GMB listing can prevent your business from ranking in the Local 3 Pack for local searches in your business's field.
Contact Searched Marketing to Boost Your Online Presence
At Searched Marketing, we take care of your online reputation and provide review management services for our SEO clients. In addition, we optimize your Google My Business listing with best practices to increase the opportunity to be featured in Google's Local 3 Pack, Local Finder, Google Maps, and overall improve organic rankings.
Call us today at (770) 926-9989 or contact us online today to chat about boosting your online presence, implementing search engine optimization best practices, and optimizing your Google My Business listing.