DIY is not a new concept to an entrepreneur. Your soul is embedded with a "do-it-yourself" lining and sprinkled with an "I got this" mindset. As a business owner, you've tackled many projects yourself and have an impressive skill set.
DIY projects can either save you some money or deliver a terrible outcome. For starters, you get to learn a valuable new skill, plus the learning process can be fun. It also makes for a great conversation starter, keeps your wits sharp, and adds some respect to your name. Remember the last time someone told you, "seriously, did you hear Bobby cleans his own gutters?". Boom. Now, the whole neighborhood thinks Bobby is pretty cool.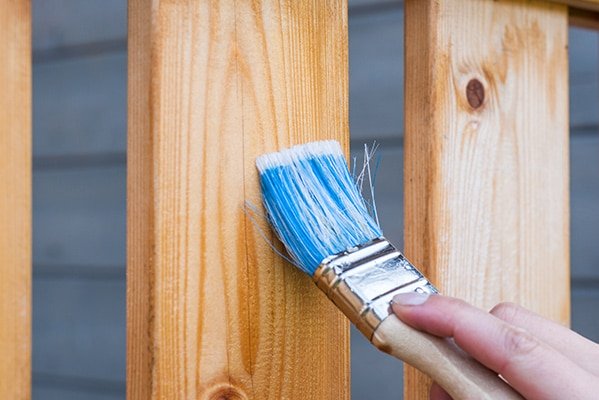 On the other side, DIY projects can also go incredibly WRONG. Let me tell you. The last (with emphasis on the word LAST) DIY project I participated in started with a ladder and paint and ended with a hefty doctor bill and many months of crutches and physical therapy. Ouch. Never again. Moral of the story: I will never paint again, and it's best to hire the professionals for projects that are important to you.
DIY projects are intended to be effective, save you money, and ultimately, lend you the same or better results. The keywords here (and we're not talking SEO.. yet): lend you the same or better results. So, what should I DIY and what should I NEVER DIY?
WHAT SHOULD YOU DIY?
Grooming your dog.

Making a bird feeder.

Unclogging a clogged toilet.
WHAT SHOULD YOU NEVER DIY?
Electrical work.

"Permit needed" work.

Your marketing

.
When it comes to your business's marketing strategy, choosing the DIY marketing route is not only a giant time stealer, but it can also hurt your business. In this pixel-infused world, damaging your business's web presence can hurt you for a long time. Choosing to do your own marketing can actually work against you. Stay tuned.
6 REASONS DIY MARKETING IS A BAD BUSINESS IDEA:
1. You don't know what you don't know.
It's a no brainer there are amazing marketing tools out there. From YouTube marketing tutorials to informative blog posts, we gain insight and knowledge upon navigating these resourceful tools. (Hey, with this ever-changing technology world, us experts make use of these tools to grow our brains all the time!) But, these tools are not useful if you are implementing an incorrect strategy for your business. What is the correct marketing strategy for your business? For example, your title tags or focus keywords may be the reason your site dropped in Google rankings. Or, it could be your lackluster meta descriptions. Or it could mean you need to improve your website's content for organic search, speed up your site's speed, create a mobile-version, add SSL, or change your entire strategy all together. There's a MILLION reasons why your site isn't on Google's first page. If you don't know what you don't know, it's virtually impossible to determine a correct marketing strategy for your business.
2. Marketing doesn't have a system or formula.
Just like there's no formula for going viral or obtaining success, there's not a tell-all formula for successful search engine marketing. While there are useful tips for creating content, there is not a foolproof formula when it comes to marketing. Every business is completely unique, and you need an expert search engine consultant with experience and a proven track record.
3. It's more complicated than you think.
I am all for self-teaching. It can be a break from the norm, and absorbing knowledge is extremely valuable. However, there are many disciplines involved in digital marketing. First, internet marketing integrates a combination of many talents and skills, such as effective SEO copywriting, visual design standards, and web development skills. Because digital marketing combines so many skills, it is difficult to DIY marketing and excel in these areas. It best to hire a firm that has all the resources, including graphic design and web development.
4. DIY marketing can actually cost you MORE money.
Does DIY Marketing save you money? The straight-forward answer is no. But.. if you are doing it yourself, wouldn't you be saving money? If you're not spending money on an outside resource, it's fair to believe you're saving money with a DIY marketing approach. But remember, it's not what you spend, but what you get back, which leads us to our next bullet. A trusted internet marketing team can quickly boost your page rank the right way, so your ROI (return on investment) increases. Win-win for all.
5. Marketing is an investment, not an expense.
One of the biggest myths about digital marketing is that marketing is an expense. However, an expense depreciates in value over time, such as a computer or car. Good marketing is about brand awareness, customer engagement, compelling content, and more. Marketing that is done the right way ultimately grows your business and increases your ROI. Therefore, marketing is not an expense, it's an investment!
6. Today's marketing is different than yesterday's traditional marketing.
Think about how you shop now and how you shopped before. Do you call a company from Yellow Pages and ask them their holiday deals? Or do you start by researching a product, comparing brands and companies, read reviews, etc.? Previously, traditional marketing aimed to capture your target audience's attention and to make a sale. Today, digital marketing aims around telling a story and educating your target audience. Marketing towards a need will help build your brand and increase your sales!
Hiring a Qualified Marketing Employee VS. Hiring A Qualified TEAM Marketing Agency?
If you hire a Jr. Marketing Assistant, you may spend $30,000+ per year. Add a Digital Marketing Specialist to your team, and you could spend $55,000+. You would also need to hire a Website Developer and a Web Designer. What if you took a fraction of your budget, hired a team of 3-4 professionals, and got on-going results produced faster, stronger, and guaranteed every time?

Get ahead of your competition by having the digital marketing experts at Searched Marketing take your business to the next level. Are you ready to get more leads AND look good while doing it? Our marketing plans include SEO strategy, content optimization, social media, email marketing, on-page SEO, off-page SEO, mobile optimization, monthly reporting, user retargeting, call tracking, and more. Check out our awesome SEO plans, and contact the digital marketing pros at Searched Marketing to discuss your marketing strategy and take your business to the next level.