We're

an Atlanta digital marketing AGENCY and search engine optimization company that focuses on delivering quality web and mobile leads to your online business.

Find out why we are the leading digital marketing agency in Atlanta, GA and the southeast. Our team of digital marketing experts creates custom content strategies to grow your audience on web and mobile channels. Our marketing services are for small to large corporations, medical companies, e-Commerce stores, local businesses, and publicly traded companies and can help build solid foundations to generate new leads and grow real results.

We have a deep understanding of our client's target audience and user habits and behavior. Our dedicated team of digital marketers in tech and design goes beyond the ordinary to reach your target audience. Our digital marketing team are SEO experts, focusing on professional B2B and B2C marketing, digital strategy, and user experience.

Integrated philosophy is at our core. We know what maximizes your brand performance and we pride ourselves on the vast level of knowledge and expertise we have developed over the years. We help companies manage and optimize internet marketing campaigns that attract, engage, convert, and retain your customers.
THE ALL-INCLUSIVE SEO MARKETING TREATMENT
We provide SEO digital marketing services for your company with an SEO team composed of content marketing copywriters, social media experts, and Local SEO specialists, SEM engineers, web designers, web developers, graphic designers, analysts, and strategists.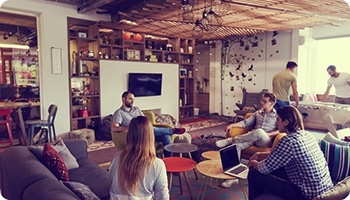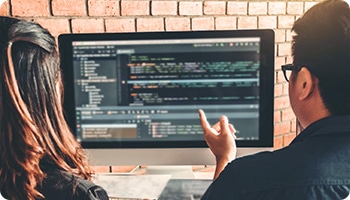 Our Digital Marketing Services
We provide Search Engine Optimization and Local SEO services to businesses of all sizes, including large companies, enterprises, agencies, startups, and small businesses. Our SEO Services in Atlanta, GA reach website visitors on both web and mobile devices on a worldwide, national, or even geo-targeted area scale. Searched Marketing will help your website rank higher on popular search engines like Google, Bing, and Yahoo.
Using organic and sponsored posts, we will create a custom social media strategy for your brand to target new user audiences and retain your client base. Social media marketing has become one of the most front-facing and visible forms of a successful digital marketing strategy and is necessary for any competitive online business' growth and opportunity. Let Searched Marketing create a social media strategy for your business today.
We will research and determine what topics are most important to your audience. This goes beyond Social Media Marketing and our SEO strategies. The goal of Content Marketing is to keep existing customers and turn leads into new business. We do this by creating content that centers around the topics that are of interest to them and offering solutions to problems they face. This keeps your business ever-present which in turn will result into growing popularity.
We create and manage pay per click advertising for Google, Bing, Facebook, Instagram, LinkedIn, and YouTube to productively drive new users and build a constant lead generation funnel. Part of this service also includes tracking the results of these campaigns and providing you with detailed reports. This way you can see just how our approach is helping your business grow. Paid ads are a necessity in proper SEO and marketing strategies in today's digital field.
We follow our proven process to make your website design engaging and exceptional. This is where our web design agency shines. Our in-house web development team is focused on making your website pixel-perfect and available on computers, mobile devices, and tablets. Our custom website designs are engaging, user-friendly and follow Mobile-First best practices. As a leader in the mobile industry, Searched Marketing is all you need.
VISIBILITY
LEADS
SALES
Our custom-built digital marketing strategies and SEO services can help provide your business with real, measurable results.