Remember the radio? That little box in your car that played songs? And every 10 to 15 minutes some fast talking announcer would break in to tell you about the lowest finance available for that new car you absolutely had to have? Yeah, we can't remember either.
Well those days are all but gone. Billboards, print ads, flyers, radio spots have been taken over by the digital age and Pay Per Click marketing has become king.
So what is Pay Per Click Advertising or PPC for short?
PPC is an internet marketing model that allows businesses to pay a fee each time one of their ads is clicked. This helps drive traffic to their website using keywords and behaviors that consumers use online. Search Engine Advertising stands at the forefront of PPC marketing and Google and their Google Ads have made it possible for anyone, anywhere to advertise online. Facebook, Amazon, Bing and many social media channels also offer digital advertising.
How Much Does It Cost?
PPC campaign costs are up to the advertiser to set and monitor. You set a daily budget and Google handles the rest. Digital advertisers make on average $2 revenue for every $1 spent. This makes for a very rewarding return when your campaigns are optimized and using best practices.
What is Google Ads?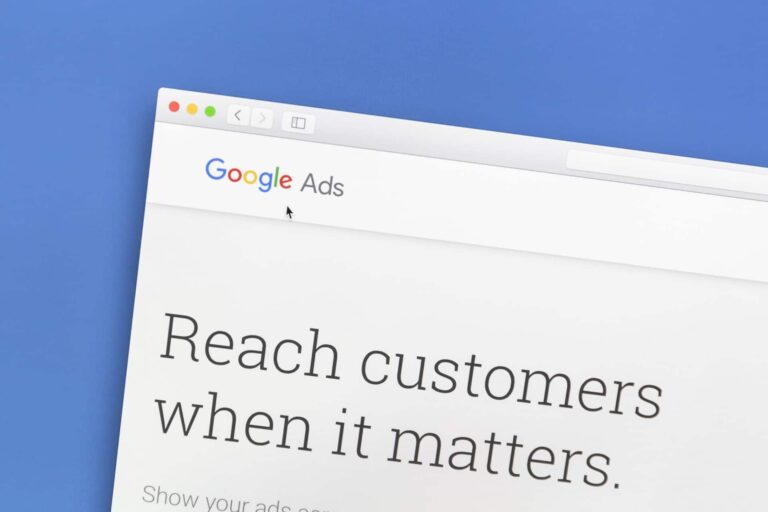 Google Ads is the marketing platform and account hub for all their PPC campaigns and advertising. Google offers recommendations for each campaign you set up and helps to bring your strategy the most profitable results. See our blog on Google Ads.
Does it Work?
Very much so. Mobile search is the new everything. And online advertising brings your business straight to the users that need it in real time.
Consumers are spending 70% of their internet search time on mobile devices.
Having your ad appear in a mobile search can heighten brand awareness by 46%.
96% of B2C marketers say that Facebook is a valuable marketing platform.
Consumers are using social media platforms for shopping inspiration and 40% of them follow their favorite brands on social media.
Even more staggering, 82% of consumers consult with their smartphones while in a store and 84% of consumers between the ages of 18 and 30 are likely to use their mobile device for online shopping.
As these trends grow, being present in the mobile search cue will bring in new users, leads and conversions.
How Do You Get Started?
We are not going to lie. Pay Per Click advertising can be a bit confusing and hard to navigate with all the options and channels available to perform on. Hiring an expert team to handle your PPC campaigns is a perfect place to start. Strategies and campaigns need to be built with best practices in place and need constant monitoring and optimization as consumer behaviors shift in your keyword realm.
Searched Marketing is a Google Partner in the top 5th percentile and has the expert knowledge and dedication to create, implement, and maintain successful and profitable PPC campaigns for your online business.
Our team of experts will follow our proven PPC campaign process to ensure that your pay per click marketing campaign is properly executed. Pay Per Click campaigns are designed to increase quality traffic to your website and boost your profits from a spike in leads. Here are the PPC Campaign Management services that we provide…
Dedicated PPC account rep
Targeted keyword research
Effective PPC ad copywriting
Keyword relevance monitoring
Leads monitoring
Click fraud monitoring
PPC ad/landing page design and creation
Website analytics installation
Detailed conversion tracking included in monthly reporting
Pay Per Click Advertising In Atlanta
Want more leads and visibility? Searched Marketing is a Marietta and Atlanta SEO company that focuses on delivering quality web and mobile traffic to your website. Our SEO services are for small to large corporations, medical companies, eCommerce stores, local businesses, and publicly traded companies.
Our SEO services in Atlanta and Marietta deliver quality sale leads and increase your visibility. At Searched Marketing, we can take care of all your SEO and website maintenance needs. We have experienced talent in a variety of areas, including technical, creative, marketing, analytics, design, development, content, and more, so your marketing campaign and website are always running smoothly and regularly refined and updated. Contact us or call us today!